Development and construction of factories

Mixed plastic waste that cannot be sorted or can only be sorted at great expense is currently being incinerated worldwide, disposed of in landfills or ending up in the oceans!

We produce plastic boards from this "waste" and thus prove that this kind of "waste" can also be recycled!
Mobile Production factory

With our mobile production plant, we produce plastic boards from such mixed plastic waste.
Mixed plastic waste that is not suitable for separation, such as multilayer films (packaging material), is used.

The system is installed in a 40-foot container ready for operation, and can be easily commissioned on site.

The recycled boards produced can be used for a wide variety of products: Floor panels, walls, raised beds, tables, shelves, barriers and much more.

They are durable and robust. For example, seawater does not affect them.

If they are no longer needed, they can be recycled again.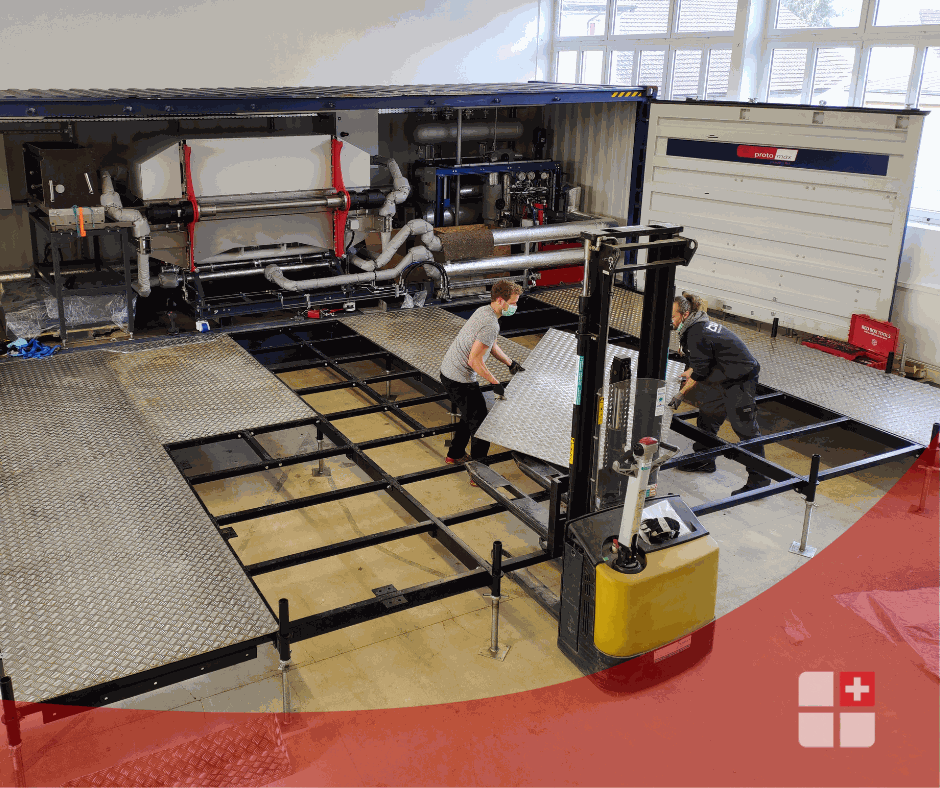 Simply put:
The factory and the products made from the boards help improve local living conditions and promote the circular economy.



Project services
In order for our factory to be successfully put into operation, it must be prepared as a project. Benefit from our project experience so that you can set up a successful production!
We are happy to advise you and accompany you in your implementation project from the first steps to the daily operation.
More information is available in our presentation about the mobile production plant.

Contact us: info@boxs.swiss