MODULAR ROOM SOLUTIONS

AS INDIVIDUAL AS THE PERSON IN IT

BOXS AG develops, plans and builds room solutions for individual customer needs with its own lightweight construction system.


BOXS is a modular room system that can be flexibly adapted to individual requirements and the space required. It thus combines the best characteristics of tent and container and, with a flexible floor space, creates the greatest room for manoeuvre when designing rooms - regardless of the intended use.

Mehr über BOXS erfahren

STANDARDISED COMPLETE SOLUTIONS
Our innovative complete solutions for a maximum occupancy of 8 or 16 persons offer comfortable accommodation.
With large configuration possibilities for surfaces, heights and spans, the system is convincing in planning, speed of construction and logistical advantages, even in locations that are difficult to reach (e.g. where container solutions are not suitable).
The solid interior installations allow efficient and cost-effective maintenance. A photovoltaic system can be added.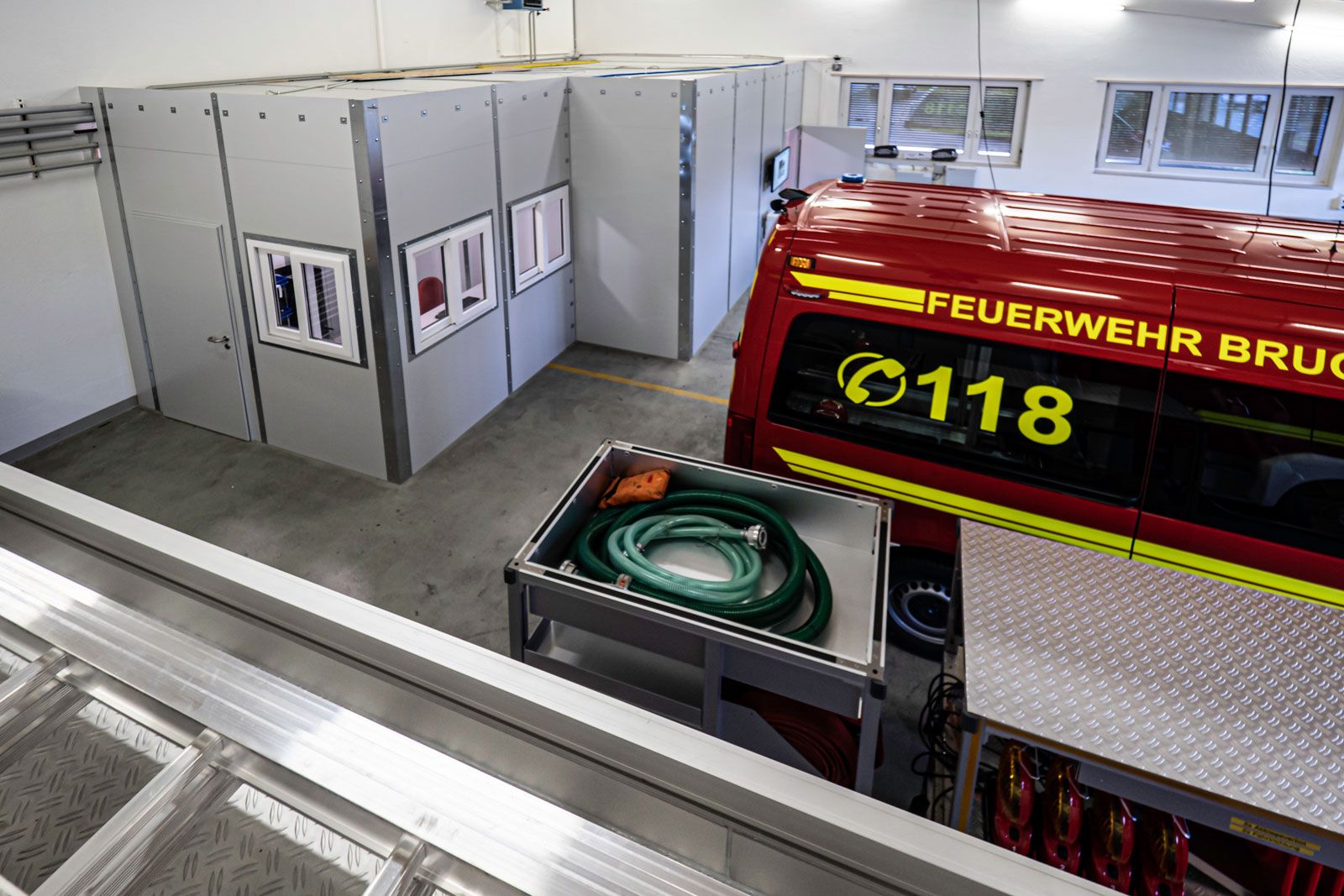 Our room-in-room solution: a simple system with flexible material options

Thanks to the well thought-out lightweight construction system of BOXS Indoor, there are practically no limits to its use as an office, warehouse, cloakroom, fumoir, etc.
The system convinces with its high flexibility when installed in existing halls (room-in-room solutions).


Discover more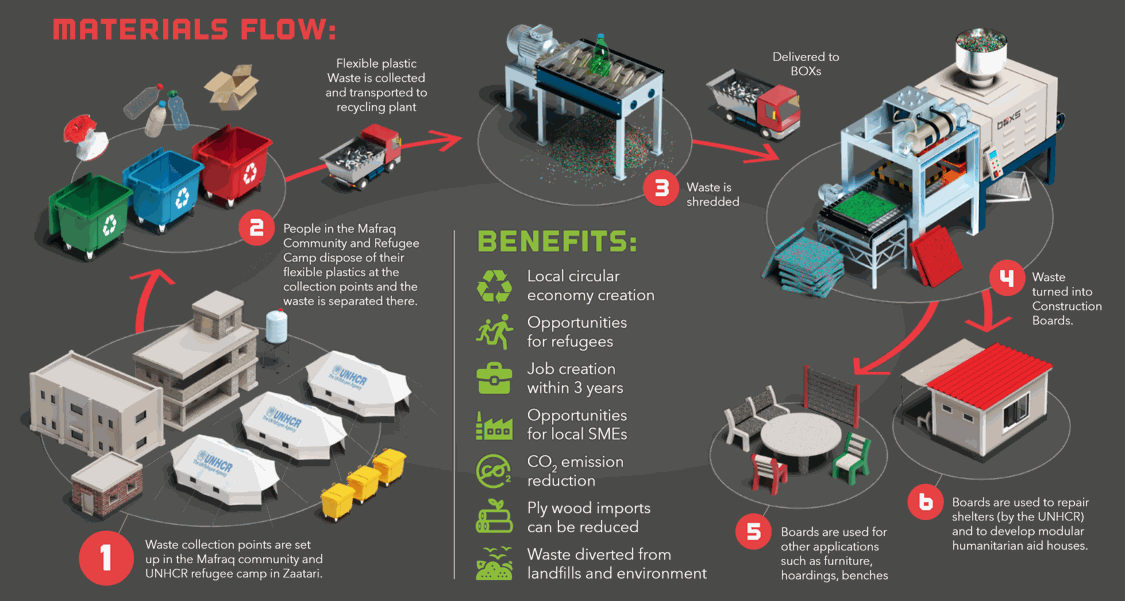 INTERNATIONAL PROJECT IN JORDAN
To produce recycled plastic boards from local plastic waste, we are developing a mobile production facility to improve infrastructure in emerging markets.
Are you looking for a room solution for a location that containers cannot reach?


Our BOXS solutions go everywhere.
Suitable for:
RESIDENTIAL PAVILION
STUDENT APARTMENT
SOCIAL APARTMENT

REFUGEE ACCOMMODATION

OFFICE

WARENHOUSE
WORKSHOP
LOUNGE

SPORTS INFRASTRUCTURE

DRESSING ROOM

SMOKING ROOM


RECYCLING PANELS MADE OF 100% PLASTIC WASTE

The company UpBoards GmbH is a company of BOXS AG, being specialized to produce and distribute recycled boards made from mixed plastic waste.

PLASTIC WASTE IN THE BUILDING ENVELOPE

Contamination from plastic waste is ubiquitous. BOXS Light uses plastic waste to build the building envelope. Thus, the system not only provides adequate and safe shelter for people in need, but also contributes to improving the environment by combating plastic pollution and promoting recycling.